Weiterführende Informationen
Top content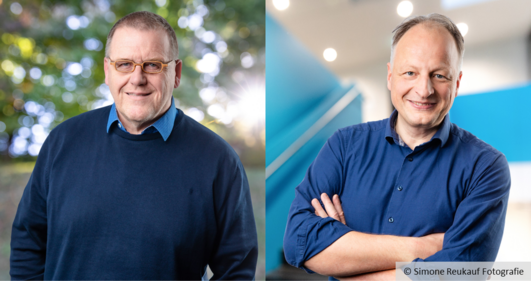 Double success: Achim Paululat and Jacob Piehler elected to DFG review boards
28.11.2023
Every four years, around 150,000 researchers decide on the appointment of the review boards of the German Research Foundation (DFG). The members of these committees decide on grant proposals and are involved in the further development of funding programmes. Over the next four years, once again two Osnabrück biology researchers will be represented there: Prof. Dr. Jacob Piehler was newly elected to the "Fundamentals of Biology and Medicine" review board and Prof Dr. Achim Paululat was elected to the "Zoology" review board for a second term. We congratulate them warmly!
A taste of university spirit and plenty of information: The HIT 2023 at Osnabrück Biology
24.11.2023
On November 23, it was that time again: the university information day (HIT) invited interested pupils to find out more about biological research and teaching at Osnabrück University. Participants were offered a varied program of information lectures, hands-on and experimental stands as well as guided tours around the state-of-the-art CellNanOs research building.
Podcast on "restoration artists": Kerstin Bartscherer talks about tissue regeneration in animals
10.11.2023
Spiny mice can close wounds without scarring, axolotls can rebuild their limbs - and some flatworms can even regrow their heads. These abilities are not only fascinating, but also of great interest to medicine. In the podcast "radioWissen" by Bayerischer Rundfunk, Prof. Dr. Kerstin Bartscherer (RG Animal Physiology) talks about the molecular basis of tissue regeneration and her own research on the subject.
Zoology textbook about the morphology and evolution of multicellular animals in its first practical use
06.10.2023
The handbook for the zoological practical course published by Osnabrück biologists Achim Paululat and Günter Purschke was used for the first time this semester during the exercises in the basic module Zoology. In a short video, master's student and course supervisor Caici Neerincx explains the basic idea behind the work and talks about her very personal contribution to its making.
Events
"Mechanistic Insights into the catalysis and maturation of nitrous oxide reductase"
Talk by: Lin Zhang, Freiburg
Location: CellNanOs, 38/201
Start: 07.12.2023, 16:15
Publications
Clausmeyer et. al. (2023) Contact (Thousand Oaks).
Mabry et. al. (2023) Plant Cell.
Zhang et. al. (2023) Nat Commun.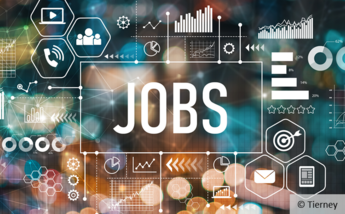 Jobs
Three Junior group leader positions (m/f/d)
with a focus on Molecular/Cellular/Structural Membrane Biology